Pets Love Us—And So Do Their People
"I usually have to listen to Olaf whine getting his nails clipped, but he sat there like the goodest boy for papa thanks for the nail grinder LuckyTail!"
- Chelsea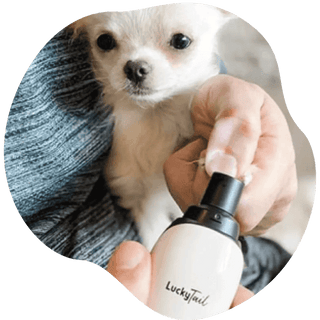 "We recently got a new dog and they seemed to have a few digestive issues. We gave them some of these and things cleared up pretty quick. We also gave them to our healthy dog since there's no harm and we didn't want him to feel left out of treats. Both of them love these and go crazy for them."
– Max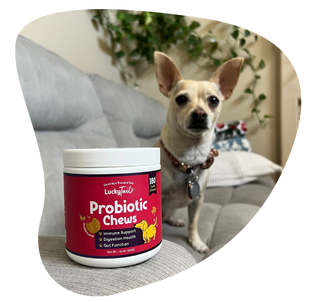 "She sniffed it and chomped it in half. Half an hour later, she was out cold and had literally the best night of sleep she's had in months. She woke up calm and refreshed the next day, which I attribute to her having this treat."
– Chloe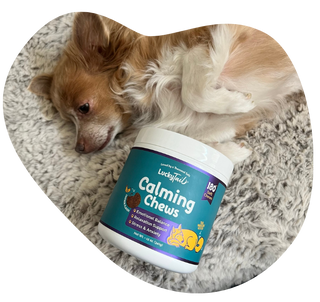 "I've been using this supplement for about a week and the itching on my dog has gone away. My dog had no trouble eating the chews. I definitely recommend this product to anyone and I think this was very affordable. Great Product and definitely a 10/10!"
- Emily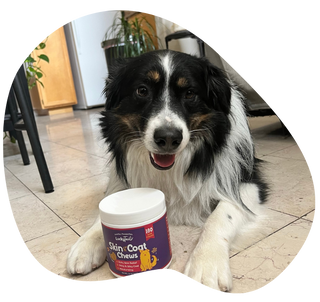 "I have an anxious pup who has a hard time with nail trims. I gave him the chews 1/2 hour before the trimming and he was golden. I also have seen a noticeable improved with his coat!"
– Lucky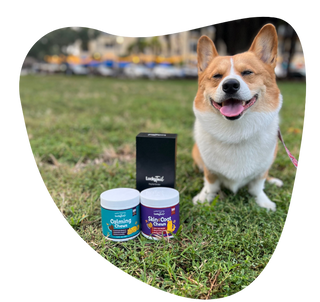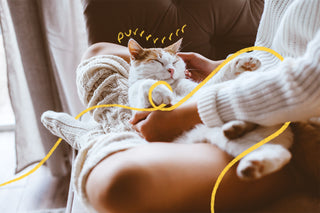 Pets Are Our Passion
At LuckyTail, pets come first! We want to help you show your pets how much they mean to you. That's why we offer premium products, quality service, and a risk-free guarantee.