Loved By Over 1,000 Tails
See what customers are saying:
How to Master Painless Nail Trims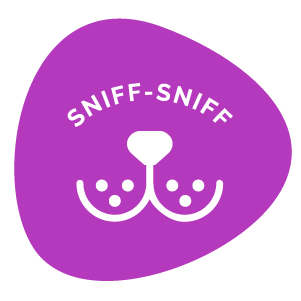 STEP 1:
Introduce the grinder
Show your pet the grinder and let them sniff and touch it!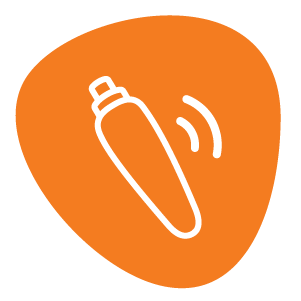 STEP 2:
Familiarize your bestie with the sound and feel
Turn the grinder on near or around your pet.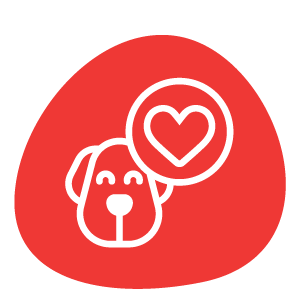 STEP 3:
Positive Association
Give your furry friend lots of love, pets, and of course, treats for positive reinforcement!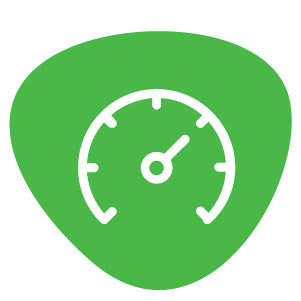 STEP 4:
Adjust grinder speed
For the first few times, keep the protective cap on and grind at the lowest speed.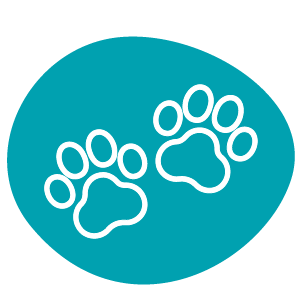 STEP 5:
Grind in small bursts
Grind one nail at a time in 5-second increments to avoid overheating. Be sure to give treats and playtime between each nail!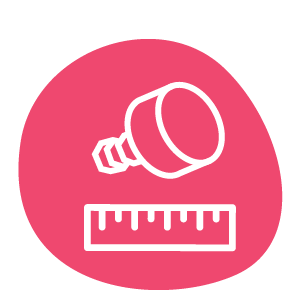 STEP 6:
Leave appropriate nail length and shape
Leave about 0.08 inch of the nail from the quick (the sensitive part that's pink). Then slowly grind each side of the nail into an arrow-shape.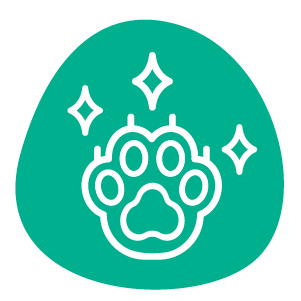 STEP 7:
Polish the nail
Use the soft grinder head to polish the nails for a smooth finish, so the nails don't catch on anything.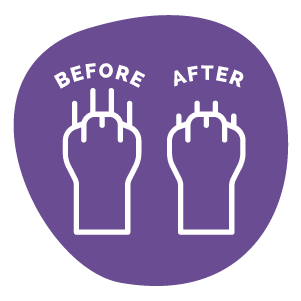 STEP 8:
Pawfect!
You've reached the end of your spa'w day with your best friend lookin' and feelin' good!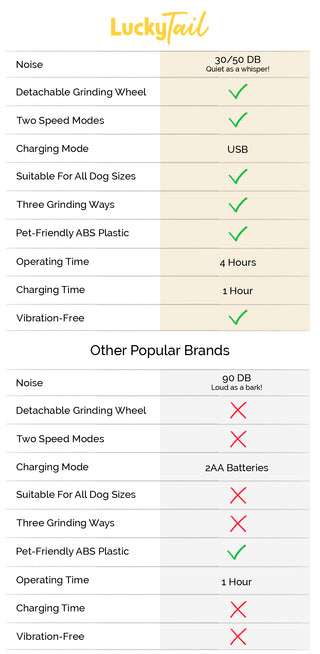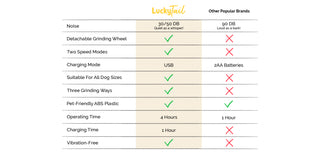 The LuckyTail Difference
Why LuckyTail? Here's what sets us apart:
Premium Quality
Our products are top-notch, every time! We focus on pet comfort and safety first, and take care to ensure that every grooming product is perfect, with our quality control department inspecting each and every item before it ships.
Innovative Design
We believe every pet deserves the best—and we're dedicated to creating the top products on the market. Our innovative designs, like our LuckyTail Nail Grinder, with whisper-quiet and ultralight vibration, are changing the game for at-home pet care. 
Pet-Centric
We're focused on making pets (and their people) happy. Every product is made with pets in mind—from our quiet, pet-friendly Nail Grinder to our delicious, nutritious chews.
Excellent Service
We want every pet and person using our products to LOVE them. In fact, we think of you as part of our LuckyTail family. Our customer service team is here to help every step of the way. We provide top-notch customer service Monday-Friday 9am-5pm MST.
100% Tail-Waggin Happiness Guaranteed
Our products are backed by a risk-free 30-day money-back guarantee. If you are not completely satisfied with your purchase for any reason, we will do whatever it takes to make it right.
One-Year Warranty
Our products are made
with premium-quality materials, however, accidents happen! If your grinder breaks, you lose it, or it becomes defective for any reason reach out to us, and we will happily send you a replacement as long as it's within the warranty period.
Common Customer Questions
Here are some questions our customers ask before making a final decision. It's based on actual feedback from happy LuckyTail owners, technical product specifications, and thorough product testing:
Additional General Questions
Have more questions?
Visit our FAQ page or reach out to us anytime!